Why you need to advertise on social media?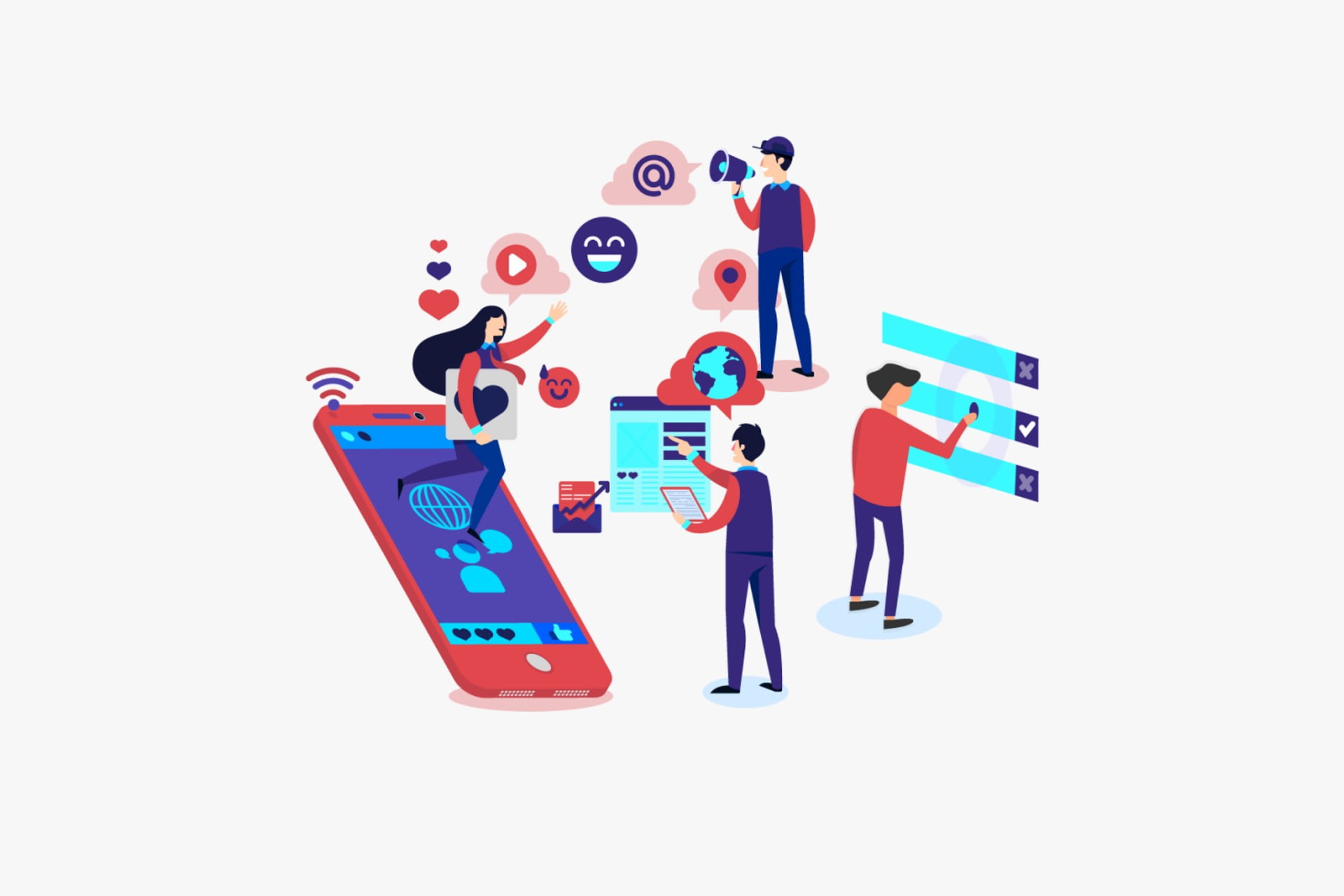 Social media is one of the most important platforms a business can use to advertise themselves.  In this day and age, having little to no social media presence can be an active detriment to any company looking to succeed.  Society has adapted around social media, so your business should follow suit.  It may seem daunting from the offset, but with a little research and experience, you can market your business with the best of them.
Since social media platforms are so open ended, businesses have a multitude of tools and resources they can use to  make themselves known to a wider digital audience. There's no one way to successfully advertise yourself, but there are a few ways that have been shown to work. Here are some of the benefits of advertising your business to a social media platform, and some tips to help you do so.
Understanding your chosen platform(s)
Before you even create a profile, it's important to familiarize yourself with the tools that any given social media platform provides to a business that wishes to market themselves.  For example, most social media platforms allow you ro promote one of your posts, which will appear as an advertisement to countless viewers.  This will be discussed in depth a little later.  While not strictly tools meant for marketing, other creative features available to all users, such as filters, photo albums, and the story functionality, will help your brand develop a visual identity that will allow you to stand out from your competition.
Still feeling lost on how or where to start on social media?  No need to fret!  There are plenty of online resources and blogs that can help, whether that be advice for general social media marketing, or specific tips for your platform of choice.  Other companies have no doubt been in the same position that you're in now, so never forget that you're not alone.  It may seem daunting at first, but once you've got the hang of it, it should become second nature for your business.
Understand and utilize your platform(s)'s demographics and analytics
Another thing to take note of before you start advertising on social media are the popular demographics for the platform you wish to use.  Most social media platforms have publically available data on exactly what kind of people use their app the most.  This data usually boils down to age and gender.  If you have a certain demographic that your brand or business caters to the most, research which platform that demographic uses the most and focus most of your advertising there.  This doesn't mean that you should ignore other social media platforms, however.  Sticking to one platform will only get a certain demographic's eyes on your company, so it's in your best interest to branch out to other platforms for exposure's sake.
More niche and specific information from social media platforms is also publically available, such as the days of the week the site gets the most traffic, and the specific times when it's most busy.  This may be important for a business to capitalize on because that way your post or advertisement is guaranteed to get the most attention.  Just like with any other marketing strategy, information is key, and the company that uses the most will see the most success.
Promoting a post to a wider audience is simple
Once you've found the right platform (or platforms) for your company, it's time to finally start marketing.  The tools to promote any post and show it to hundreds of people are in the hands of every user on the platform.  The exact method to promote your post, whether that be on Instagram, Twitter, Facebook, etc., will be a little different from platform to platform, but there is always one constant: you have to pay the platform for your promotion.  This is definitely a worthwhile investment, as that platform will ensure that your business or product will reach many new demographics and potential buyers.
This well known method of marketing is known as paid social media marketing.  This is the easiest way of reaching new or specific demographics and expanding your audience by tenfold.  This is, once again, one of the best investments you can make towards your social media presence, but relying on this method can become quite a costly expense in the long term.  Luckily, social media provides a multitude of methods to grow your following.
Wide variety of ways to advertise
The freedom of expression granted to users by social media platforms, and the ways in which those users can express themselves, extends to businesses trying to advertise.  This means that your ad doesn't necessarily need to be a static post.  It can be a video, a collection of pictures, and even a "story" or "reel," a short-form, limited time post.  This is beneficial in two ways.  First, creative ads can help your business stand out from the competition.  Second, a creative or memorable ad will more likely encourage any given viewer to at least look at your company or product.
Creative tools allow your brand's account to develop a voice and a visual identity.  Not only will this, once again, help you stand out from the competition, but it will also give your audience something to latch on to.  Nothing catches the attention more than a visually appealing and interesting ad.  When it comes to addressing your audience in posts, the language you need to use must not feel corporate at all.  You want to establish a warm and approachable entity with your account.  Make your language casual, upbeat, even comedic at times.  This way, your brand will appear as a person, someone they can talk to and rely on.
Direct customer outreach/interaction
Once a company has obtained a respectable following on their social media account, they can start to interact with their followers.  This interaction can come in many forms.  It can be as simple as directly answering questions that followers may have about your business or product.  It can also be as complex as collaborating with a social media influencer (or some other famous or popular entity) to get even more online traction.  Frequent and innovative interaction with your followers will brighten their view towards your company and breed familiarity and trust amongst your viewerbase.  They will be more likely to engage with your business when they feel like they know them personally.
This is the second known method of social media marketing, called organic social media marketing.  While growing an audience this way is naturally slower than a promoted post, it ensures your core audience is engaged with quality and creative posts.  It's wise to look into both of these marketing methods and figure out how you can use both of them in conjunction to gain the most benefit
Why you should NOT ignore social media
So, what would happen to a company or business if they stuck to traditional marketing methods, and ignored social media all together?  It certainly would not be a death sentence for your company, since social media is a relatively new phenomenon.  What it will say about your business, however, is that you are not willing to adapt to new concepts and methods of operating your business.  Any good business should be willing to take the risk and try new methods in the name of success.
Most people nowadays spend a vast majority of their time browsing multiple forms of social media.  In many ways, social media has become a microcosm of society.  If you're not a part of that microcosm, it will appear as if your business does not even exist in the public eye.  Ignoring social media, in this day and age, would be the equivalent of ignoring advertising and marketing all together.  Relevancy is just as important for a business as financial success is.  You can't succeed if people don't even know about you.
If anything else, ignoring social media will give your direct competition a leg up on your business.  This, obviously, should not be your sole reason to get your company on social media, but it's something to consider if you're still on the fence about entertaining this new venture.
Conclusion
There really is no wrong way to go about marketing and advertising your business on social media, as long as said marketing and advertising is consistent.  You can't just put up one really good ad and expect it to give you the world.  You, as a company, need to become an active part of the social media platform you wish to use.  Social media is the modern frontier for advertising, so you owe it to yourself to get in there and make the best of it, or else you risk losing your success to more innovative competition.  As stated before, the rest of the world is already making an active community on social media.  It's about time your company becomes a part of that community.