What Are Some Popular Marketing Automation Platforms and Their Key Features?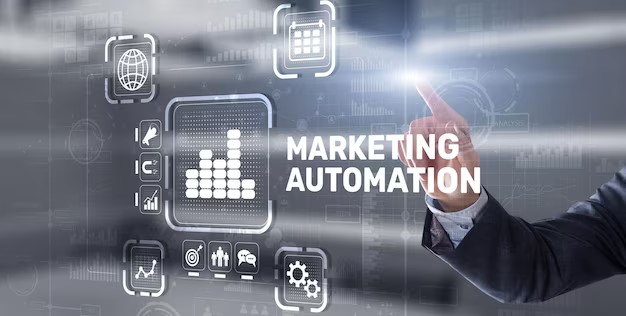 In today's fast-paced digital landscape, marketing automation has become an essential tool for businesses looking to streamline their marketing efforts, save time, and enhance customer engagement. In this blog post, we will explore some of the most popular marketing automation platforms and their key features to help you make an informed choice for your business.
Contents:
What is Marketing Automation?
Marketing automation refers to the use of software and technology to automate and streamline repetitive marketing tasks and processes. It enables businesses to deliver personalized and targeted content to their audience at the right time, through the right channels, based on individual behavior and preferences. The primary goal of marketing automation is to optimize marketing efforts, improve efficiency, and enhance customer engagement while ultimately driving better results and return on investment (ROI).
Why Marketing Automation is Important?
Marketing automation is important for several compelling reasons, and its importance continues to grow as businesses strive to remain competitive and effectively engage with their audience in the digital age. Marketing automation is important because it empowers businesses to operate more efficiently, engage customers effectively, and achieve better results. It is a strategic investment that helps businesses stay competitive, adapt to the evolving digital landscape, and drive growth in an increasingly data-driven and customer-centric world.
Popular Marketing Automation Platforms
HubSpot Marketing Hub
Key Features:
Robust CRM
HubSpot offers a comprehensive CRM system that integrates seamlessly with its marketing automation tools, allowing you to track customer interactions, segment your audience, and personalize your marketing efforts.
Email Marketing
Create and send personalized email campaigns, automate follow-ups, and track email performance with detailed analytics.
Lead Scoring
HubSpot's lead scoring system helps you prioritize leads based on their engagement and readiness to make a purchase, ensuring your sales team focuses on high-potential prospects.
Content Management
Easily create, edit, and manage website content, blogs, and landing pages within the platform.
Social Media Automation
Schedule and publish social media posts, track engagement, and analyze the impact of your social media efforts.
Salesforce Marketing Cloud
Key Features:
Email Studio
Build, personalize, and automate email campaigns with advanced segmentation and tracking capabilities.
Journey Builder
Create customer journeys that span email, mobile, and web channels, delivering a consistent and personalized experience.
Audience Studio
Leverage data and AI to segment your audience effectively and deliver relevant content and offers.
Social Studio
Manage and analyze social media interactions, schedule posts, and track your social media ROI.
Integration
Salesforce Marketing Cloud integrates seamlessly with Salesforce CRM, providing a holistic view of customer interactions and data.
Marketo by Adobe
Key Features:
Lead Management
Nurture leads through automated workflows, segmenting, and scoring, ensuring you target the right audience at the right time.
Email Marketing
Create and deliver personalized email campaigns with dynamic content, A/B testing, and analytics.
Engagement Programs
Build and automate multi-channel marketing campaigns that adapt to customer behavior.
Marketing Analytics
Gain insights into your marketing performance with detailed reporting and analytics.
Adobe Integration
Marketo seamlessly integrates with Adobe Experience Cloud, enhancing your capabilities in customer experience management.
Mailchimp
Key Features:
Email Marketing
Create beautiful and responsive email campaigns, segment your audience, and automate follow-ups.
Marketing CRM
Manage your contacts and audience data effectively, segmenting them based on behavior and preferences.
Automation Workflows
Build automated customer journeys with drag-and-drop functionality, triggered by user actions or events.
Analytics and Reporting:** Gain insights into campaign performance, audience behavior, and ROI through comprehensive reporting.
Integrations
Mailchimp offers a wide range of integrations with e-commerce platforms, CRMs, and other marketing tools.
ActiveCampaign
Key Features:
Email Automation
Create personalized email campaigns, set up automated drip sequences, and track user interactions.
Marketing Automation
Automate various marketing tasks, such as lead scoring, segmentation, and personalized content delivery.
CRM and Sales Automation
Manage contacts, deals, and sales pipelines within the platform.
Dynamic Content
Deliver tailored content to each subscriber based on their behavior and preferences.
Site Tracking
Monitor user behavior on your website to better understand and engage with your audience.
In conclusion, the right marketing automation platform can significantly enhance your marketing efforts, improve customer engagement, and boost ROI. These are just a few of the popular marketing automation platforms available today, each with its own unique features and strengths. When choosing a platform for your business, consider your specific needs, budget, and scalability requirements. With the right platform and strategy in place, you can automate your marketing efforts and drive success in the digital age.
If you find this article helpful, don't forget to follow our company salesera social media pages for high-quality business growth, and watch educational and informative content on our YouTube channel.