Role of social media in E-commerce: Tips and Strategies for Success
The use of social media has evolved into one of the most trustworthy and strong marketing avenues for eCommerce firms. Companies can create an organic following over time or go the more direct approach with highly targeted marketing campaigns. 
How many people use social media? With 70% of older buyers (and a sizable portion of adolescents) making purchases via social media marketing sites, there was never a more appropriate time to jump on board. Use this article as a resource to learn about the true worth of social media for eCommerce, how to create a successful plan, and ideas and best practices for maximizing your social visibility. 
The importance of social media in business cannot be overstated. It facilitates client connection by combining social interactions on e-commerce sites. Its ability to collect data aids in the focus of marketing activities and market research.
Business Theory and social media Impact
The social media platform is important in Internet marketing since it helps businesses develop a greater web presence, generate leads, and improve traffic. A well-structured social media strategy is essential for the development and success of an e-commerce business. Because of its financial success around the world, social media continues to gain popularity.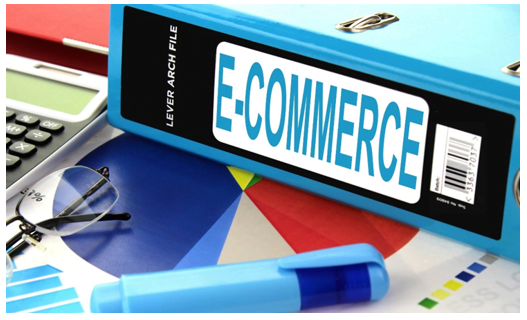 Since social media engages your target audience, it is crucial for your marketing budget. It provides countless opportunities to communicate, share knowledge, and promote goods—from LinkedIn to Instagram.
A brand may easily be accessed when social media marketing is done well since it connects with both existing and potential customers. Like posters or retail signage, social network content is important. Customers rely on other people's opinions on products, thus businesses without reviews or social media access may suffer. Gaining more followers is essential since more views increase the impact of posts.
Encouraging interaction and providing interesting and valuable information can increase a following. Being distinctive from the competition is essential when using well-known platforms like Facebook and Twitter to attract your audience. To better target your plan, try out communication, advertising, social media management, social media strategy, and content sharing. Social media analytics and statistics are important to monitor progress.
E-commerce
E-commerce, or electronic commerce, is a well-liked global sales strategy. Online sales and revenue can readily rise. By 2023, global e-commerce sales are anticipated to reach $6.542 trillion, or 22% of the retail sector. Having your internet presence is essential because so many people shop online. Due to the pandemic and people's avoidance of physical stores, e-commerce has increased.
The online shopping experience for brick-and-mortar stores has improved. Business-to-business (B2B) or business-to-consumer (B2C) transactions between two parties are involved i.e., b2b e-commerce software solutions. Customers buy goods or services listed by vendors on an online marketplace. While physical goods are mailed to the buyer's address, digital goods are supplied instantly.
Top Five Industries for e-commerce business
E-Commerce has changed the globe, and online purchases are now commonplace. US e-commerce sales in 2021 totaled $870 million, up 50.5% from the previous year and 14.2% from 2020. By 2022, experts estimated that e-commerce sales will account for 5% of all retail sales worldwide and may reach $257 billion. Conversion rates are anticipated to increase further because of the pandemic-induced shifts, and predictions suggest that by 2025, e-commerce sales would reach $7.4 trillion. Because of technological developments and increasing connectivity, this trend has made internet enterprises extremely successful. A great company idea is essential for success in the online business world.
Let us now investigate the potential and profitable best e-commerce platforms and sectors of the future.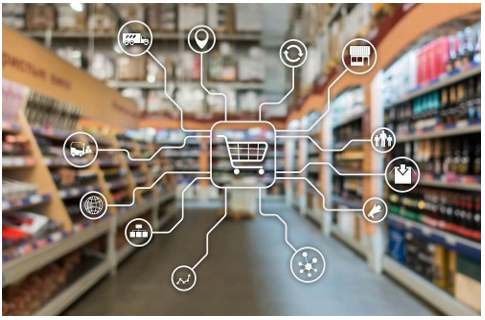 Beauty and Personal Care is a growing eCommerce industry that's becoming increasingly popular around the world. This is no doubt fuelled by online stores launched by big names of well-known celebrities.
The world's most well-known eCommerce sector is still fashion and apparel. Now can be the ideal time to establish your very own fashion company because consumers are constantly searching for the newest trends.
E-commerce sales are increasing, e-commerce tendencies are expected to persist long after the pandemic, and any marketers who can meet most customer needs and keep customers throughout the crisis will probably lead the sector.
The demand for entertainment exists regardless of what is happening in the world. According to Statista, online sales of games, music, films, and books are expected to increase in the next years. That is encouraging news for people starting businesses in the industry.
Customers have long valued the convenience of ordering and receiving their cuisine by delivery. Prior to the advent of online marketplaces with rapid delivery services, restaurants only handled call-in orders. Online food ordering has been dominated for years by industry giants like Grubhub, DoorDash, Uber Eats, and Zomato, all of whom have extensive networks.
Final Thoughts
E-commerce businesses can use emerging channels like TikTok videos and social commerce campaigns on Instagram and Pinterest to stay current with the times. Wherever your clients are online, you must be where they are. By doing this, you'll increase conversions and leave a lasting impact on your target audience.
Social commerce gives e-commerce marketers the chance to market their items in a way that is more genuine than traditional advertising campaigns. Because they are aware that marketers have a goal behind traditional commercials, consumers frequently despise them. Social connections are different; because they are less commercial, people are more willing to interact with them without questioning their motives or goals.
To engage with your customers and foster brand loyalty, you can take use of social media. You may expand your audience and increase sales for your e-commerce company by putting in place a solid strategy.