How to do organic social media marketing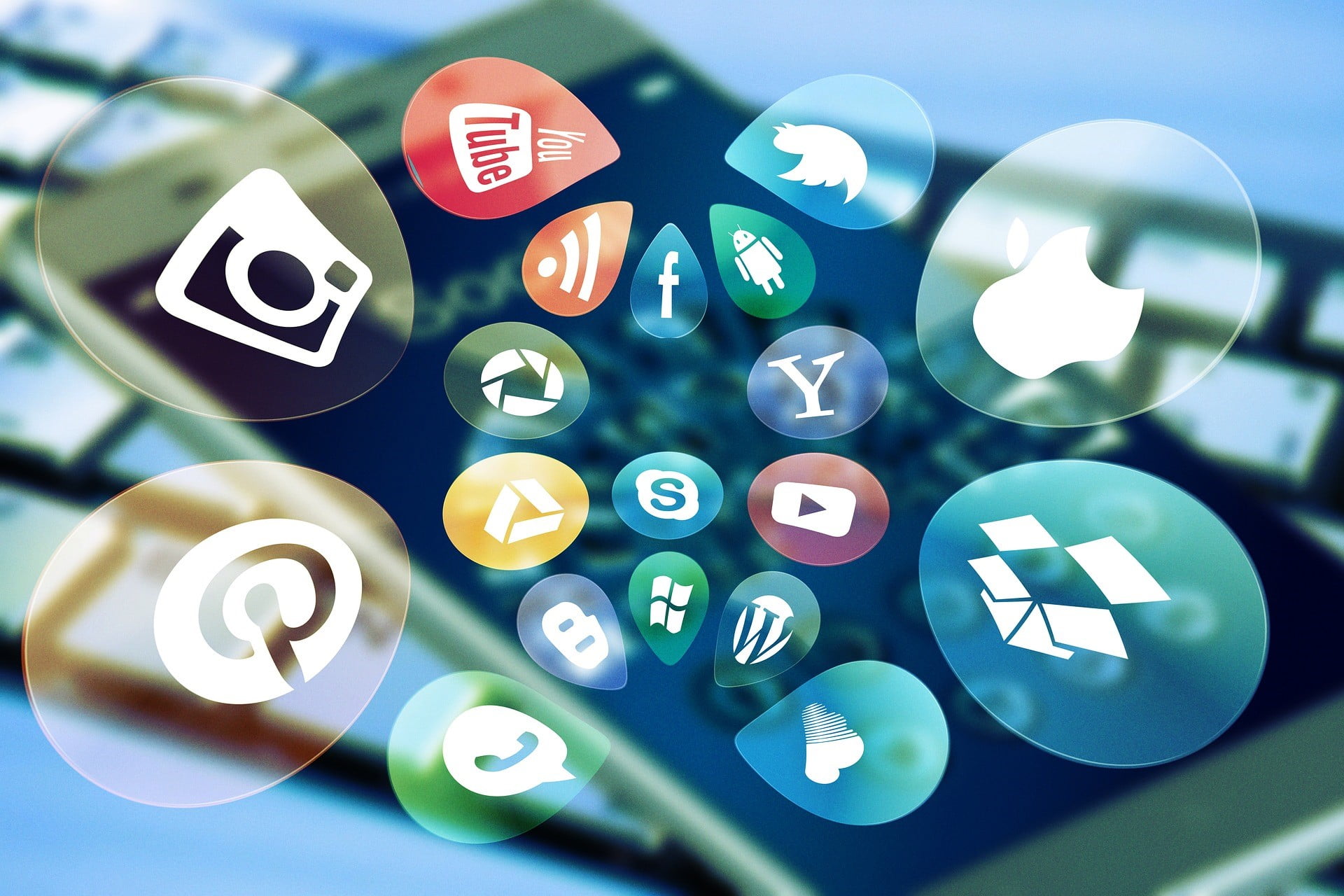 Is your business looking to expand their presence on social media without any additional cost?  This is possible through organic social media marketing.  This blog post will cover what organic social media marketing is, its advantages and disadvantages, and how it can be used in conjunction with paid social media marketing to maximize your online engagement and build a strong, core following online.
What is organic social media marketing?
Organic social media marketing is extremely simple.  It's when your company or brand uses a social media platform and the free creative tools it provides, like any other ordinary user would, to grow their social media presence and establish a core audience.  How exactly can this be achieved?
The key is to be as down-to-earth and approachable with your account as possible.  Give followers a personal look into your business or brand.  Establish a voice in your posts that is lighthearted and natural.  You're even encouraged to get comedic with your online presence (within reason, of course).  Be as creative and unique as you possibly can.  If you've established a memorable and effective presence, your followers' followers will notice, and slowly but surely, your audience will grow.
Once you've obtained that core audience, it's important that you try your best to keep them around.  One post that generates a lot of buzz may seem like an excellent achievement at the moment, but it will soon become irrelevant as time goes by.  You have to keep those quality posts consistent to ensure your quality presence has some online longevity.
Examples of organic social media marketing
Let's look at a few examples of organic social media marketing to get a better sense of what it is and how it works.  Our first example (which can also be found here) is a tweet from Airbnb showcasing one of their more unique listings.  Unlike traditional ads, there's nothing that directly tells the viewer to use their service.  It does still achieve this, however, by showcasing something interesting they have to offer.  A video like this will easily grab a viewer's attention, and will most likely encourage them to at least take a look at their service to see if there are any other listings that are as awe inspiring as the one showcased in their video.  The tweet is an advertisement in all but name, which should be the goal for organic social media marketing.
Our next example (which can be found here) comes from an Instagram post from Mountain Dew.  This is a reel (short here a few things that this post does well.  First, it establishes a lighthearted tone by playing into the fun and bright themes that are associated with summer.  In-your face advertisements are not something that an audience can easily relate with or latch on to.  By using more approachable and casual language, an advertisement such as this can be much more than an information dump.  Second, it gives the brand a more approachable persona by listing their "summer plans."  Obviously, a company would not have summer plans like this, but by showcasing themselves doing something that most people do around summer, they give off the feeling that they are more approachable and even familiar.  Lastly, it directly invites customer interaction and participation.  Nothing in an advertisement works better than a call to action, especially if there is a reward.  By offering some type of reward or prize, you are essentially encouraging an audience to interact with your account and your business.
Our last example (which can be found here) comes from Lay's Facebook page.  Similarly to the previous example, this post showcases its product without necessarily being an advertisement.  This would look like any ordinary social media post at a passing glance, and that's the beauty of it.  The best part of organic social media marketing is that you're using the platform just like anyone else.  Your account will still clearly be a brand, but it showcases that you at least know how to follow the norms and trends of any given social media platform.  As for the post itself, it showcases one of the company's products in a natural, cozy setting.  It encapsulates the feeling of relaxing in front of the TV with a good snack, something the audience understands and relates to.  Like any typical advertisement, it encourages the viewer to buy a product by acknowledging things they love and understand.  This post achieved that with a simple picture and caption.  It does a good job of showing the simplistic creativity of organic social media marketing.
The success of all these examples can easily be gauged by checking engagement, any post's views, likes, and/or comments.  While the Lay's post did not have any ground breaking views, all three of these posts reached a respectable amount of users.  Mountain Dew's post did a lot better in terms of likes, however, because, as was just mentioned, it invited viewer participation.  There are plenty more excellent examples of organic social media marketing, meaning that there is definitely going to be an organic marketing tactic that works best for your business.
The benefits
The main benefit, as stated previously, is that this type of social media marketing is entirely free.  Organic social media marketing allows for a bit more creativity and individuality that will help you stand out from your competitors.  It's also the easiest and most effective way to engage with your audience directly.  This audience will be loyal, and will most likely back your brand no matter how big it gets.
Organic social media marketing is one of the best ways to breed familiarity amongst that loyal audience.  To them, your brand will not just be a nameless, faceless company, but an entity they feel like they can comfortably approach and talk with.  They will see your account as less a brand and more a person.  Nothing generates an audience better than genuine human connection.
The downsides
One of the unfortunate downsides to organic social media marketing is that it's organic by nature.  Audience growth will depend upon word of mouth or follower recommendations.  Outreach will be slow and will most likely not meet company demands.  Reaching new demographics is nearly impossible when you're using this method.
That's where paid social media marketing comes in.  This marketing strategy is essentially the opposite of organic social media marketing.  Almost all social media platforms can, for a fee, allow you to send a post to entirely new audiences in the form of an advertisement.  This will quickly allow your business to be seen by countless amounts of new viewers.  You can even customize your promotion to be seen by certain demographics, even those that are similar to the core audience that you've already built organically.
This kind of marketing, while technically more effective, can be cost effective, so it should not be heavily relied on.  Thankfully, both paid and organic social media marketing methods can be used in conjunction to maximize both outreach and audience retention.
How to use paid and organic social media marketing together
Since any post you make can be promoted, an effective way to use both methods together is to promote a post that has already succeeded in outreach and engagement through organic methods.  If the post was already a hit with your core audience, it could very likely generate the same amount of traction amongst a new audience, and essentially get the ball rolling again.
Another way to marry these methods is to figure out which post will generate more engagement with certain audiences.  If you have a new product you'd like to post about, that post will most likely find more engagement with your organically grown core audience, since they already know what your business or brand is all about and they want to see more stuff from you.  More informative posts that introduce your company are safe bets for promotion, so that new viewers will already know what you provide if they potentially join your core audience.
Conclusion
Organic social media marketing is just one of the many tools a business can use to advertise themselves online.  It's a great way for any company to retain a strong core audience and expand that audience slowly over time.  Once a strong core audience has been found (likely through effective paid social media marketing), effective and creative organic social media marketing will ensure that your company has some online longevity.
Organic social media marketing shows how social media can be both simple to use and vastly impactful at the same time.  No matter how your business chooses to go about it, social media marketing can be one of the best moves your business can make to get your name out there and find international success.