Content marketing in 2023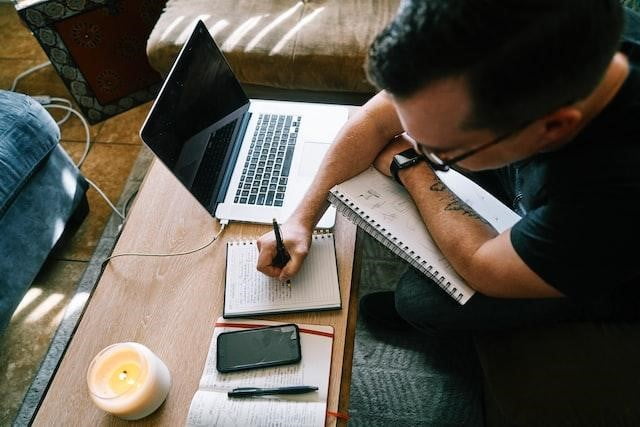 Traditional marketing was born at the age of informational scarcity, and these times are well over. Nowadays the world is glutted with content. Restricting the ever seeping flow of it requires as much skill and training as finding precisely what you are looking for and critically assessing any data and the sources they come from. This is what makes the work of today's content creators challenging on the one hand, and noble and salient on the other. Creating content that has a value is not just beneficial for a business, it is also solicitous. In this blogpost we are going to share some tips on how to create high quality content that would add value to your customers while also serving your marketing plan. In the second part of the article we'll list some of the possible platforms where content can be posted and the purposes these platform fulfil best.
What research say about content marketing
Article review
Content marketing is a technique used to draw in and engage an audience, as well as to build loyalty and trust in a brand. By creating and sharing useful articles, videos, podcasts, and other media related to the product or service being offered, companies can establish themselves as experts in their field while keeping their business at the forefront of customers' minds when they are ready to purchase. Content marketing is also an effective way of connecting with potential customers while growing brand awareness.
In an article published in Academy of Strategic management Journal in 2022, Ana Rita Lopes and Beatriz Casais provide a conceptual review of digital content marketing that is followed by recommendations for practitioners. The authors remind us of the importance of heeding customer's steps when planning a marketing campaign and suggest the types of content that can be used at different stages of the sales funnel. The infographics below summarizes one of the sales funnel theories:
 With social media, a fifth stage becomes possible in a brand-customer relationship. The authors call it an evangelism phase: it is achieved when customers systematically relate to a company in a public sphere and become its ambassadors. Seeking partnership with influencers who identify with the company is a way to increase a number of fans and brand awareness.
But how do you create content that is both valuable for your customer and beneficial for your business? We cover it in the next part.
Things to keep in mind when creating content
As in any marketing endeavour, the most important things to keep in mind are your audience and the goal you want to achieve. With a few simple tips and tricks, you can create compelling content that resonates with your readers and/or viewers. Here are some general tips:
Know your audience: Before you start writing, take some time to understand who your audience is and what they want from you.

Respect your audience: Make sure you content is inclusive. Also, remember that almost every person has to deal with tons of information every day. Create content that first of all serves your (potential) customers, and only then your business.

Research thoroughly: Make sure that all of the information in your post is accurate and up-to-date before publishing anything online.

Use engaging language: When crafting content for your blog, be sure to use language that engages readers, encourages them to read further, and keeps their attention throughout the post.

Focus on quality over quantity: Don't just aim for word count when creating blog posts; instead focus on providing quality content that adds value to the reader's experience and helps them learn something new or solve a problem they may have been facing previously.

Optimize content for search engines: When creating content for your blog, make sure it's optimized properly so that search engines can find it and direct more traffic towards your website.

Be easy to recognize: In the end, any type of content is presented visually. It will benefit your brand immensely if all the types of content you share on one platform adhere to a style guide.
Authors of the article share one more tip. They say that content should be created by a person who has a deep knowledge about your company and feels its soul. For that reason, for creating content they recommend to hire freelancers or a firm on a permanent basis. This will ensure that the content will be truly representative of your brand.
Best platforms for promoting your business
There are many platforms which you can use to disseminate your content: websites, business listings, multiple social media, E-Mails, maps, video and podcast platforms. Each of these media has its own purpose, demographics, advantages and pitfalls. Let's talk about each possibility in more detail.
Maps and business listings
Many people would think of a website as the first tool for spreading a word about your business on the internet. However, creating and maintaining a website requires sufficient time and sometimes financial investments. Moreover, it takes some time before your website will attract search engine algorithms, that is why you might consider other online tools for a start. If you have a business that relies on foot traffic or has a physical storefront, online maps and business listings will be your first choice. They can be used for marketing purposes in a variety of ways. Here are some examples:
Providing customers with information: Online maps and business listings can be used to provide opening hours, products or services offered, and contact information.

Targeting local advertising: Online maps and business listings can be used to target advertising campaigns to specific geographic areas. This can help businesses reach potential customers in their local area and increase their chances of generating leads or sales.

Highlighting positive customer reviews: Business listings often include customer reviews and ratings. Positive reviews can be highlighted in marketing campaigns and on social media to help build trust with potential customers.

Improving local search engine optimization (SEO): Online maps and business listings, such as Google Maps, Bing Maps, and Yelp, can improve a business's local SEO by providing accurate location data and contact information. This can also help potential customers find a business more easily when searching for products or services in their area.

Offering promotions and discounts: Some online maps and business listings allow businesses to offer promotions and discounts to customers. This can be a useful tool for generating new leads.
Websites
One page websites
The main advantage of one-page websites is their simplicity and ease of use. Visitors don't need to navigate through multiple pages to find what they're looking for, which can be especially useful for mobile users who are browsing on smaller screens.
One-page websites are often used for:
Landing pages: One-page websites are commonly used as landing pages for online marketing campaigns. The website can be designed to encourage visitors to take a specific action, such as filling out a form or making a purchase.


Product or service launches: A one-page website can be a great way to generate buzz and excitement around a new product or service. The website can showcase the key features, benefits, and pricing information in a clear and concise manner.

Event promotions: One-page websites are also effective for promoting events such as conferences, workshops, or concerts. The website can include information about the event schedule, keynote speakers, and registration details.
Personal portfolios: Freelancers, photographers, and artists often use one-page websites to showcase their work and services. The website can include examples of their work, a brief bio, and contact information.
Multiple page websites
Multiple page websites are commonly used to provide visitors with a more comprehensive and detailed view of a company, product, or service. Here are some of the ways multiple page websites are used in marketing:
Informational websites: Multiple page websites can serve as a hub of information for a company. They can contain details about the company's history, mission, team, and other relevant information that can help establish trust with visitors.

E-commerce websites: Online stores typically require multiple pages to showcase a wide variety of products, including product descriptions, pricing, and reviews. These pages may also contain shopping carts, payment gateways, and shipping information.

Blog websites: A blog website is used to publish regular content that can drive traffic to a website and improve search engine rankings. Blog websites typically have multiple pages, each containing individual blog posts that cover specific topics.
Membership websites: Some websites require visitors to sign up for membership to access exclusive content or services. These websites typically have multiple pages, including login and registration pages, account management pages, and pages that provide access to member-only content.
Social media
Social media are numerous and each has its own audience and marketing perks. Here is what you can work towards when using social media for marketing purposes:
Establish a strong social media presence: Keep the profiles you create up-to-date.

Create engaging content: This can help to attract new followers and keep existing ones engaged. You can share blogposts, videos, images, and infographics

Use social media advertising: Many social media platforms offer advertising options that allow businesses to reach a specific target audience. These ads can be used to promote products or services, drive traffic to a website, or generate leads.

Engage with your followers: Respond to comments, messages, and mentions on social media in a timely and professional manner. This can help to build trust with your audience and establish your brand as approachable and responsive.

Collaborate with influencers: Influencers can help to promote your business to their followers, who may be interested in your products or services. Choose influencers who align with your brand values and audience.

Run social media contests: Contests and giveaways on social media can help to generate buzz and engagement around your brand. Encourage followers to share your posts or tag their friends to increase reach and engagement.

Monitor social media metrics: Use analytics tools to track the performance of your social media posts and campaigns. This can help you to understand what content resonates with your audience and adjust your strategy accordingly.
Benefits of Email marketing
High ROI: Email marketing is known to have a high return on investment (ROI) compared to other marketing channels. According to some studies, email marketing has an average ROI of $38 for every $1 spent.

Targeted audience: With email marketing, businesses can target specific segments of their audience based on demographics, past purchase behavior, and other data. This allows for more personalized and relevant messaging, which can improve engagement and conversion rates.

Measurable results: Email marketing campaigns can be easily tracked and measured with metrics such as open rates, click-through rates, and conversion rates. This data can help businesses to optimize their campaigns and improve future performance.

Automation: Email marketing automation allows businesses to send personalized and targeted messages to their audience at the right time. This can save time and resources while still delivering effective campaigns.

Builds relationships: Email marketing allows businesses to stay in touch with their audience, build relationships, and establish trust. By providing valuable content and promotions, businesses can keep their audience engaged and interested in their products or services.
Video platforms and podcasts
Video platforms (e.g., YouTube, Vimeo): Videos can include product demos, tutorials, customer testimonials, and promotional ads.

Music platforms (e.g., Spotify, Apple Music): Music platforms can be used to sponsor playlists or create branded playlists that align with a business's target audience. This can increase brand awareness and promote products or services to a wider audience.

Podcast platforms (e.g., Apple Podcasts, Spotify): Podcast platforms can be used to create and share branded podcasts that provide valuable information and insights to a business's target audience. Podcasts can also feature guest speakers or influencers who can help to increase reach and engagement.

Sponsored content: Businesses can sponsor content on these platforms to increase reach and visibility. For example, businesses can sponsor videos or podcasts that are relevant to their products or services.

Influencer marketing: Influencers on these platforms can be leveraged to promote a business's products or services to their followers.
An afterword
There are incredibly many things one has to keep in mind when diving into the world of content marketing. If this feels overwhelming and you consider delegating content creation to professionals, contact Salesera. Our specialists can support your marketing campaign at every step from devising a marketing strategy to creating content to analytics. With Salesera your business will be in good hands.