AI-POWERED SALES TOOLS: USING AI TO ENHANCE SALES AND CUSTOMER INSIGHTS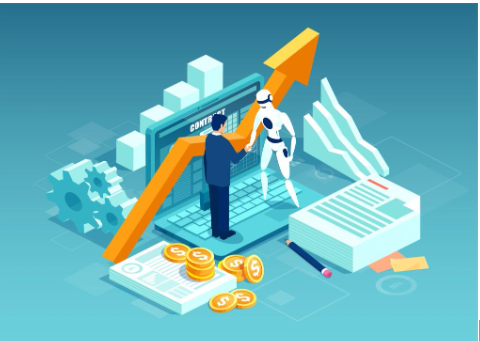 Are you ready to revolutionize your sales strategy?
Imagine having a sales assistant that predicts customer behavior, analyzes data patterns, and enhances your decision-making process. Enter AI-powered sales tools—innovative solutions designed to transform the sales landscape. In a world where data reigns supreme, leveraging artificial intelligence (AI) to elevate sales and gain deeper customer insights is not just a possibility but a necessity.
AI's Integration in Sales
AI has swiftly become an integral part of modern sales techniques. These tools utilize machine learning algorithms to process vast amounts of data, providing invaluable insights into customer behavior, preferences, and trends. By analyzing historical sales data, AI predicts future trends, helping businesses proactively adjust their strategies. Moreover, AI-powered sales tools assist in lead scoring, identifying the most promising leads, thereby optimizing the sales team's efforts and increasing conversion rates.
AI Powered Sales Tools
Customer Relationship Management (CRM) Systems with AI Integration:

CRM

systems enriched with AI capabilities offer extensive functionalities. They analyze customer data, track interactions, and provide predictive analytics. These tools help in identifying trends, forecasting sales opportunities, and personalizing communication with customers based on their behavior and preferences.

Sales Forecasting and Predictive Analytics Tools:

These tools use AI algorithms to predict future sales trends and outcomes based on historical data. By analyzing patterns, these solutions assist in making informed decisions regarding inventory,

sales strategies

, and resource allocation.

AI-Powered Chatbots:

Chatbots

equipped with AI are revolutionizing customer service. They interact with customers in real-time, addressing queries, providing information, and even assisting in the sales process. These bots use natural language processing to understand and respond effectively to customer inquiries, thereby improving engagement and sales. 

Lead Scoring and Qualification Tools:

AI-driven lead scoring tools assess and rank leads based on various parameters, including demographic data, behavior patterns, and engagement history. By identifying high-potential leads, sales teams can prioritize their efforts and focus on prospects more likely to convert.

Sentiment Analysis and Social Media Monitoring Tools:

These tools leverage AI to analyze customer sentiments expressed on

social media platforms

, reviews, and feedback. By understanding customer opinions and emotions, businesses can adapt their strategies, address concerns, and capitalize on positive sentiments to enhance sales and brand perception.

Sales Automation Platforms:

AI-powered sales automation tools streamline repetitive tasks such as data entry, email outreach, and scheduling. By automating these processes, sales teams can concentrate on building relationships, nurturing leads, and closing deals, ultimately improving productivity and sales outcomes.
Elevating Customer Understanding
At the heart of successful sales lies a profound comprehension of customers. AI-driven tools have become the catalysts in unraveling comprehensive customer insights. Utilizing advanced techniques like sentiment analysis and natural language processing (NLP), AI tools decipher intricate customer interactions across various channels such as social media, feedback loops, and conversations. This level of in-depth understanding equips businesses to tailor their strategies, curate personalized interactions, and offer precisely what each customer seeks. By catering to individual needs and preferences, businesses foster enduring relationships, establishing a foundation for increased customer loyalty and amplified sales growth.
Streamlined Sales Processes
AI isn't just about understanding customers—it's about streamlining sales operations too. Automated workflows, predictive analytics, and AI-driven chatbots automate mundane tasks, allowing sales professionals to focus on strategic initiatives. These tools provide accurate sales forecasts, optimize pricing strategies, and streamline inventory management, resulting in a more agile and efficient sales ecosystem.
Conclusion
The fusion of AI and sales tools marks a pivotal moment in modern business strategies. By harnessing the prowess of AI, businesses gain a competitive edge by unraveling intricate customer insights, refining sales processes, and ultimately witnessing exponential growth. As this synergy continues to evolve, embracing AI-powered sales tools is not just a choice but a necessity for businesses aiming to thrive in the ever-evolving marketplace, driving towards a more insightful, customer-centric future.