What is Google Analytics 4?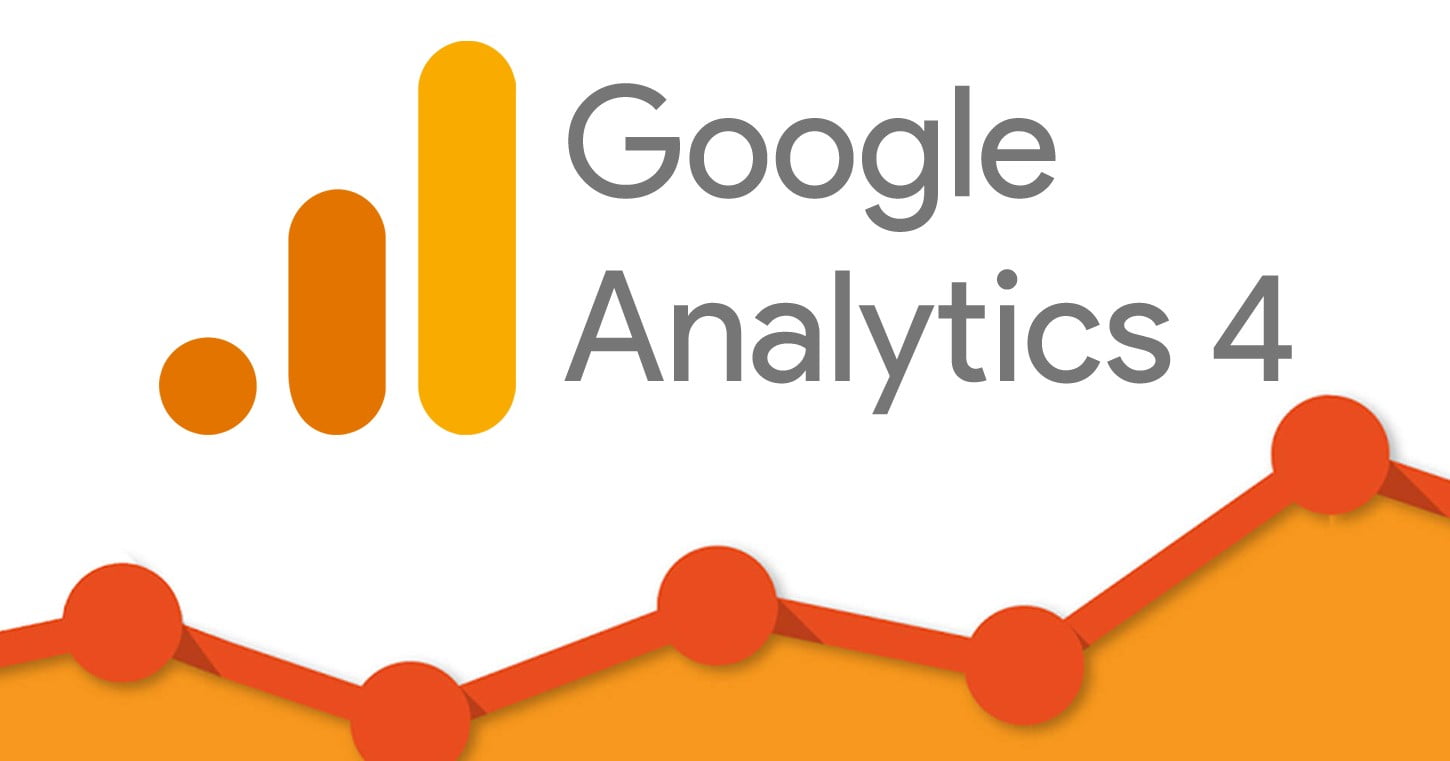 Shortened to GA4, Google Analytics 4 is Google's most recent version of their analytics platform, used for tracking websites and apps. In general, this variation of Google's platform includes several new features for reporting and accessing detailed user insights. Google also looks to distance itself from its previous version, known as Universal Analytics (GA3). For users more familiar with GA3, they'll notice a change in navigation for GA4's platform.
Additional changes users must be aware of when switching to GA4 ones such as missing bounce rates and events replacing goals. Bounce rate, for example, has been renamed as "engaged sessions", referring to data collected from users on a website. Google also want users to focus on "Engagement Rate", yet they can still access bounce rate from custom explore reports instead. As opposed to just focusing on goals, Google has altered it to be an events feature, which is able to track conversion rates. This will also allow a user to track important events, without having to modify their website's code to do so (https://www.monsterinsights.com/what-is-google-analytics-4-should-you-use-it/).
Google Analytics 4 features- User journey
In addition to minor changes, such as conversion rates and the new events feature, GA4 has also simplified the user journey. Through a new feature called Life Cycle, businesses now have the ability to gain insights into a customer's behavior. Furthermore, this also presents opportunities for marketers to alter their content strategy based on these data insights. As an example, acquisition and engagement reports inform marketers of which ad campaigns are successful and which ones aren't.
Google has also included an additional report section, with a focus on monetization and retention. In short, GA4's monetization reports allow businesses to focus on how successful its ads campaigns are among their user base. A retention report, as the name suggests, gives an insight into which customers are being retained and ones who are no longer interested (https://scandiweb.com/blog/10-key-benefits-google-analytics-4/).
Google Analytics 4 features- Privacy controls and anomaly detection
As today's digital landscape is in constant flux, Google has now enabled a permanent privacy feature to its Analytics 4 program. One other privacy feature is Google Signals, which allows the option of collecting additional data from users in other countries. One additional feature is a data retention option, allowing businesses to retain website information for a period of 2 months.
Despite this option being available in Universal Analytics (GA3), Google has streamlined its anomaly detection options for GA4. As an example, If a sudden drop or spike in an organization's data occurs, GA4 will detect it and send them a notification. To receive these notifications, however, a business must configure its custom insights (https://www.analyticsmania.com/post/benefits-of-google-analytics-4/).

Google Analytics 4 features- Audience Segmentation
To further accelerate the user journey and improve business growth, Google Analytics 4 provides more targeted options for marketing campaigns. As covered in a previous segment, GA4 now presents options for the creation of segments based on time and events. This option presents opportunities for an organization to group multiple users based on their interactions with a service or ad campaign. By taking advantage of these recent features, marketers can gain useful insights into how engaged users are, whilst also optimizing sales and conversions (https://www.reasononeinc.com/blog/top-five-benefits-google-analytics-4).
Google Analytics 4 features- Tracking and configuring events
Yet another one of Google Analytics' features is the ability to track and configure common events through the platform. As an example, this may include ones such as outbound links, YouTube links, or general downloads. Notifications for these can be turned off, however, through the toggle of a button in the Admin interface. In turn, this useful feature helps limit overall configuration and implementation time, therefore making the entire process more seamless.
For Google's previous Universal Analytics (GA3) program, users were required to set events up through a feature called the Google Tag Manager. This process has now been streamlined through GA4's program, now presenting users with the opportunity to add events without making any tracking changes. As with tracking events, the new configuring process for events saves time, and, in addition, accelerates a business's desire to reach specific marketing campaign goals (https://www.optizent.com/blog/key-benefits-of-google-analytics-4/).
Google Analytics 4 features- Custom Reporting
A useful Google Analytics feature for businesses is the addition of customer reports, accessible through the Explorations tool. These are reports which enable any business to create a data set and filter it based on their specific needs. With this tool, businesses can also gain additional metric data, giving them insight into their audience type. It also helps them to make more informed decisions, and base their marketing strategies around those insights (https://www.ntddigital.com/blog/the-benefits-of-ga4/).
Google Analytics 4 features- Unlimited and unsampled data
Through GA4, users can also take advantage of its ability to collect unlimited amounts of data. In Google's previous Universal Analytics (GA3) program, data was limited to 10 million hits per month. Due to this, brands and businesses often worked with limited information, being forced to rely on sampled data. GA4 eliminates this issue by having unsampled data, ensuring businesses can make more informed decisions based on this (https://thestable.com/news/benefits-and-setup-google-analytics-four).
Conclusion:
In summary, Google Analytics 4 (GA4) provides users with a more streamlined platform and a greater emphasis on the user journey.  Through the use of GA4's new feature, Life Cycle, businesses can gain new and helpful insights into their customers' behavior. This can inform content marketers of any changes they may have to make to their marketing campaign to reflect these insights. Businesses can also segment an audience into separate groups based on factors such as time or events. This also presents opportunities for marketers to see which users engaged with its online campaigns as well.
Tools such as Google Signals, privacy, and automation now allow a business to collect data from other countries if necessary. In addition to GA4's data retention option for 2 months, also streamlines processes, whilst ensuring trust is maintained with users. Being able to be notified of a positive or negative spike in data, also ensures businesses remain updated with their campaigns.
Overall, GA4 is a worthwhile option for any business or user looking to maintain stability and potential growth. By also having access to unlimited data and sampling, it opens up a substantial variety of options for marketers to capitalize on these insights. Furthermore, options for custom reporting allow businesses to track customer data, and which ones to focus on. To conclude, GA4 proves to be an influential program for not just businesses, yet their users as well.