The Top 5 Benefits of Marketing Automation in Campaigns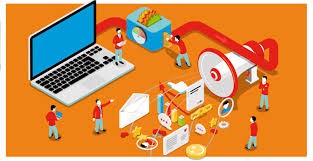 In the fast-paced world of digital marketing, staying ahead of the curve is essential for business success. Marketing automation has emerged as a powerful tool for modern marketers, offering a slew of benefits that can propel your campaigns to new heights. In this article, we'll dive into the top five advantages of using marketing automation and explore how to achieve success while keeping things straightforward and professional.
Enhanced Efficiency
Streamlined Workflow: Marketing automation software helps you automate repetitive tasks such as email marketing, social media posting, and lead nurturing. This means less time spent on manual labor and more focus on strategic planning.
Time Savings: By automating routine processes, you'll have more time to craft compelling content and devise creative marketing strategies.
Improved Targeting
Personalization: Marketing automation allows you to segment your audience based on demographics, behavior, and preferences. This enables you to send highly personalized messages that resonate with your audience.
Lead Scoring: You can implement lead scoring systems to identify and prioritize the most promising leads. This ensures that your sales team focuses their efforts on leads that are more likely to convert.
Consistent Communication
Scheduled Campaigns: Maintain a consistent presence in your audience's inbox and on their social media feeds with scheduled campaigns. This regular communication keeps your brand top of mind.
Multi-Channel Integration: Marketing automation tools can integrate with various communication channels, ensuring your message reaches your audience wherever they are – whether it's email, social media, or SMS.
Data-Driven Decision Making
Analytics: Marketing automation platforms provide robust analytics and reporting tools. These insights allow you to track the performance of your campaigns, measure ROI, and make data-driven decisions to optimize your strategies.
A/B Testing: Test different elements of your campaigns, from subject lines to call-to-action buttons, to determine what resonates best with your audience. Marketing automation simplifies the process of A/B testing, making it easier to refine your messaging.
Lead Nurturing and Conversion
Drip Campaigns: Create automated drip campaigns that nurture leads over time. By sending relevant content to prospects at various stages of the buyer's journey, you can guide them towards conversion.
Automated Follow-ups: Ensure no lead falls through the cracks with automated follow-up emails. These reminders can be triggered based on user behavior, increasing the chances of conversion.
Achieving Success with Marketing Automation
Now that we've explored the benefits, let's delve into how to successfully implement marketing automation:
Define Clear Objectives

:  Begin by setting clear and specific goals for your marketing automation efforts. What do you want to achieve? Whether it's increasing lead generation, improving customer retention, or boosting sales, having well-defined objectives is crucial.

Segment Your Audience

: Divide your audience into meaningful segments based on characteristics and behavior. This segmentation is the foundation for personalized messaging and targeted campaigns.

Quality Content is Key

: Marketing automation isn't a magic wand that can fix subpar content. Invest time and resources in creating high-quality, relevant content that resonates with your audience.

Regularly Review and Optimize

: Continuously monitor the performance of your automated campaigns. Use the data and insights provided by your automation platform to identify areas for improvement and make necessary adjustments.

Compliance and Privacy

: Ensure that your marketing practices comply with relevant data protection regulations, such as GDPR or CCPA. Respect your audience's privacy and obtain their consent for data usage.
In conclusion
Marketing automation is a game-changer for businesses looking to enhance their marketing efforts. By streamlining processes, personalizing communication, and leveraging data-driven insights, you can achieve greater efficiency and effectiveness in your campaigns. Remember to keep your messaging professional yet accessible, avoiding excessive corporate jargon, and embrace the power of simplicity to connect with your audience effectively. With the right strategy and tools, marketing automation can propel your business to new heights in the ever-evolving digital landscape.